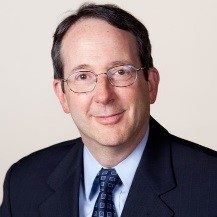 Howard Rabner
COO/CFO

,

Jewish Federation of Greater MetroWest NJ
Howard is the Chief Operating Officer and Chief Financial Officer of Jewish Federation of Greater MetroWest NJ and the Chief Financial Officer of Jewish Community Foundation of Greater MetroWest NJ. He has worked at Federation and JCF for 19 years.
Prior to joining Federation, Howard worked at Paul Scherer and Company, LLP, a certified public accounting firm in New York City. He was with the firm for 20 years, 10 years as a partner.
In a volunteer capacity, Howard has served as Treasurer, Audit Committee Chair, Budget Committee Chair and a member of the Executive Committee of Golda Och Academy (formerly Solomon Schechter Day School of Essex and Union).
Howard earned a bachelors degree from Rutgers University. He is a Certified Public Accountant.
Howard serves on the Executive Committee and is a past chair of the JFNA Financial and Technology Professionals Institute.
Howard resides in West Caldwell, NJ with his wife Hilary. They have 2 adult children.