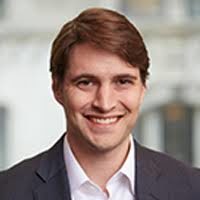 Ned Rosenman
Director, National Endowments and Foundations

,

BlackRock
Ned Rosenman, Director, is head of client engagement for BlackRock's foundations and endowments custom solutions business. He is responsible for business development, strategy, and relationship management. Mr. Rosenman also serves as a sustainable investment specialist, supporting ESG/Impact analysis and distribution.
Prior to his current role, Mr. Rosenman spent 10 years in BlackRock's multi-asset portfolio management and alternatives businesses, most recently as a part of Client Portfolio Solutions. Mr. Rosenman led the team's advisory mandates with endowments and foundations, responsible for asset allocation, factor-based investing, manager analysis, and risk reporting. He began his career in BlackRock's Proprietary Alpha Strategies Group, where he served as the lead product strategist for BlackRock's commodities business and supported the development of new long/short equity and fixed income offerings.
Mr. Rosenman co-leads the Inclusion and Diversity initiative within the US and Canada Institutional Client Business. He earned a bachelor's degree in English literature from Princeton University.