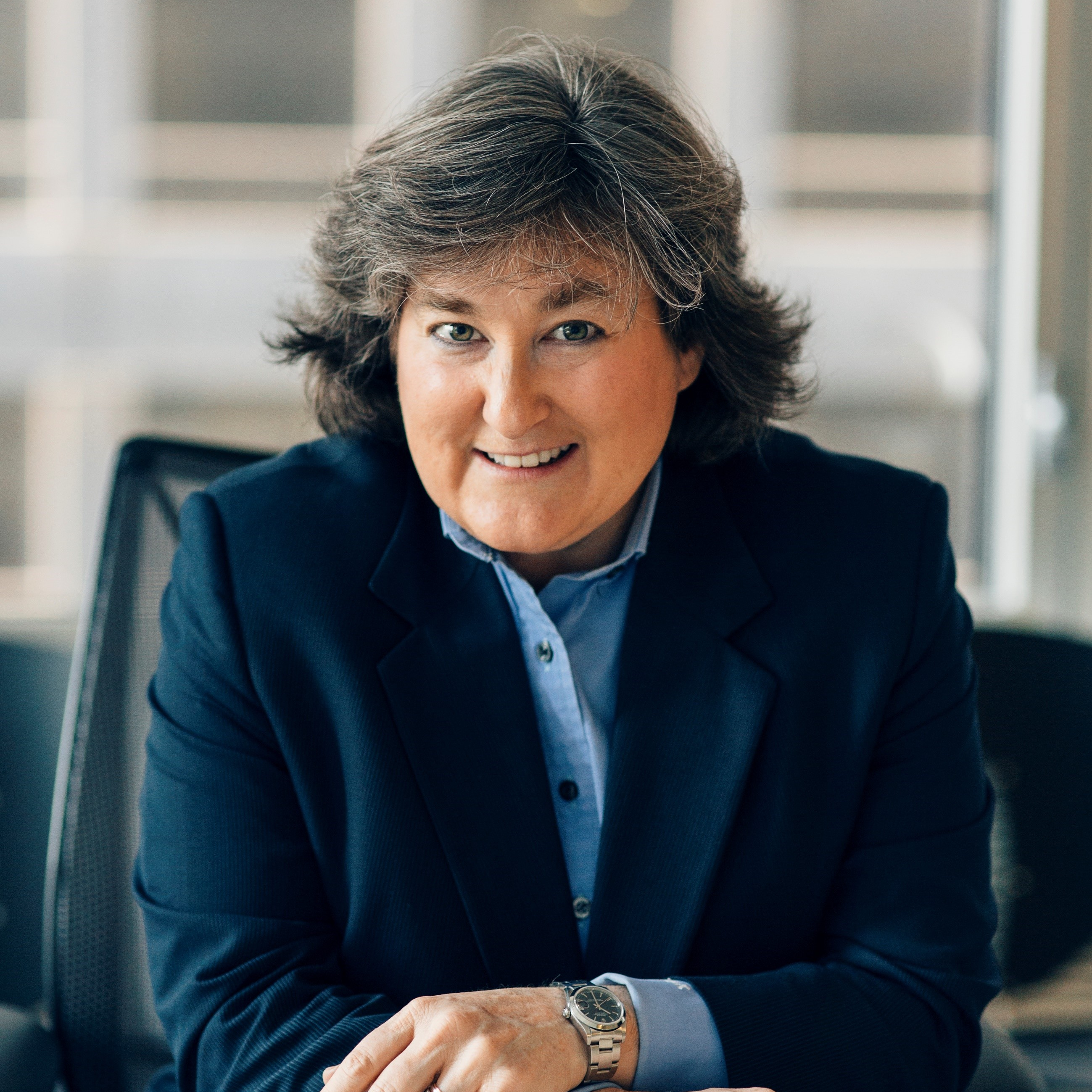 Erika Karp
Founder & CEO

,

Cornerstone Capital Group
Erika Karp is Founder and CEO of Cornerstone Capital Inc. Cornerstone was created to catalyze the flow of capital toward a more regenerative and inclusive global economy. The firm develops and manages custom investment strategies designed to achieve targeted societal impact without sacrificing financial performance. Cornerstone's approach is distinguished by the depth and rigor of its manager due diligence, and by the integration of the team's thematic research expertise into that process. In seeking positive societal impact at scale, Cornerstone offers investment advisory and capital markets advisory services, underpinned by rigorous research.
Prior to launching Cornerstone, Erika was Managing Director and Head of Global Sector Research at UBS Investment Bank, where she chaired the UBS Global Investment Review Committee and managed a global team of analysts and strategists. Erika served on the UBS Securities Research Executive Committee and the Environmental and Human Rights Committee of the UBS Group Executive Board. While at UBS, Erika created and drove key branded global investment research products including the UBS Q-Series®, the Global I/O®, Global Signals™ and the weekly "UBS Global Portfolio Manager's Spotlight."
Erika is a founding Board member of the Sustainability Accounting Standards Board (SASB), an Ambassador for the International Integrated Reporting Council (IIRC,), a member of CECP's Strategic Investor Initiative Advisory Council, and an advisor to the Omidyar Network's Know the Chain initiative. Erika was a member of the World Economic Forum (WEF) Global Agenda Council on Financing and Capital and an advisor to the Clinton Global Initiative (CGI) Market-Based Approaches Track initiative. She also sat on the Program Design Advisory Council for Harvard Business School's Executive Education Program on Innovating for Sustainability. Erika speaks at events including those of the OECD, the UN Global Compact and PRI, Oxford University, The Forum for Sustainable and Responsible Investing, Ceres, The Aspen Institute, and the White House. She holds an MBA in Finance from Columbia University and a BS in Economics from the Wharton School.
Erika presents and writes extensively on topics including: sustainable investing and finance, corporate strategy and business models, transparency and excellence in the areas of Environmental, Social and Governance performance, and employee engagement/diversity in the workplace. Her work has been featured by Bloomberg Businessweek, Euromoney, the Financial Times, Investor Relations Magazine, The Guardian, and Forbes. For driving collaboration across the capital markets, she has been named among the nation's "Top 50 Women in Wealth" by AdvisorOne; one of the "Purpose Economy 100," the "Good 100" and one of 50 "Conscious Capitalists" who are "Transforming Wall Street."