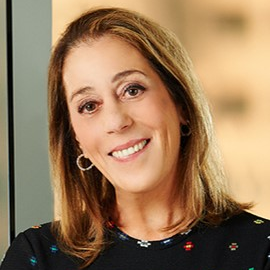 Laura LaRosa
Executive Director of Client Development

,

Glenmede
Laura LaRosa is Glenmede's Executive Director of Client Development. She leads the Company's business development professionals and is responsible for broadening relationships with individuals, families, endowments and foundations. As a member of the Company's Management Committee, she is one of nine senior professionals responsible for the development and execution of corporate strategy.
Ms. LaRosajoined Glenmede in 1994 and has over 30 years of experience in fixed income trading, sales and client development, and she is a member of Glenmede's Investment Policy Committee. Prior to her current role, Ms. LaRosaserved as Director of Portfolio Management, overseeing a team of investment professionals responsible for managing $17 billion of assets for clients, and was previously Director of Fixed Income, managing over $7 billion in assets.
A frequent speaker on portfolio management, fixed income, impact and gender-lens investing and investment strategy, Ms. LaRosawas recognized as one of 2017's 100 Corporate Women Leaders in STEM by STEMconnector.
Active in her community, Ms. LaRosais a member of the Board of the Committee of Seventy, the Barnes Foundation's Corporate Leadership Board, Friends of Rittenhouse Square, the Williamson College of the Trades, St. Christopher's Hospital for Children as well as the Friends of the Avenue of the Arts. She is also a member of the Forum of Executive Women.
Ms. LaRosareceived her B.A. in Political Science from the University of Pennsylvania.